Gladiatorial Hints. Part I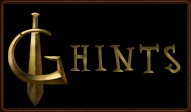 A new game video is available on youtube. View it to learn some gameplay tricks and mechanics! Be the greatest gladiator on the Arena!

Don't forget to sign up for our
YouTube Channel
to be the first to see the next part of the gladiatorial hints!