Hi folks!
The first spring day is outside! I, Gladiator team has prepared a special gift to congratulate all our fans on this day.
Find out two new wallpapers with Druid and Berserk in our Art gallery. Feel free to download it and put on your desktop:)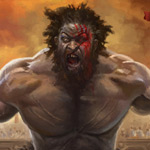 The full list of I, Gladiator's art can be found
here
.